Dog Training
Comfort Hill Kennel is proud to offer a variety of group training classes, from Puppy Class to Reactive Rover. We also have drop in Agility, Rally-O, and Prep for Play classes available for your convenience.
With our day training program you can sign your pup up at drop off for one on one training sessions while they stay for daycare or boarding. We can practice good manners and life skills as well as addressing problem behaviors.
Private training sessions & behavioral consults are also available with our resident trainers Emily Lewis, Christine Blakeney, Nina Daniel, and our training assistant Rachel.
See our calendar for class schedules, then sign up here. We will contact you with availability.
Please let us know when making your boarding or daycare arrangements if you would like our trainers to work with your dog during their stay. Private consults are available by appointment only.

Puppy Training
Help your puppy to develop critical social and obedience skills, plus you can get all your important puppy questions answered!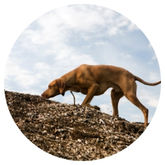 K9 Nose Work Training
Nose work is a great activity for dogs of any age. Engaging for both you and your dog, nose work training is fun and rewarding.

House Breaking & Potty Training
Our professional trainers can train dogs to eliminate in litter trays, potty pads, or outdoors.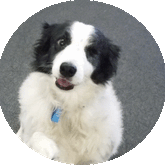 Differently Abled Dog Training
This is Checkers. She is missing one eye, and one leg. She excels in obedience and has started on her nose work journey. Dogs with disabilities or physical challenges are great additions to any family and they are just as capable of playing many of the same sports as abled dogs. Tripod doggies and blind dogs can play many sports such as rally, nose work, and obedience. Deaf dogs can play agility in addition to the other sports listed. We can help your dog with disabilities shine! To learn more call us at 8028778308.

Behavior Modification
We use positive reinforcement to correct behavioral issues such as barking, digging, jumping up, biting, chewing and other dog and puppy problems.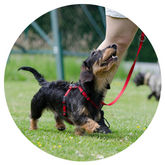 Beginner Training
Our obedience system is based on fun engagements that build focus. A great introductory class that teaches simple cues like sit, come and stay.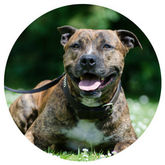 Aggression Training
We train to correct aggression and other dangerous behaviors such as territory aggression, fear aggression, food guarding and begging, whining, crying, and submissive urination.
Come visit our pet supply store in Vergennes, VT specializing in quality food, treats, and supplies for cats and dogs.